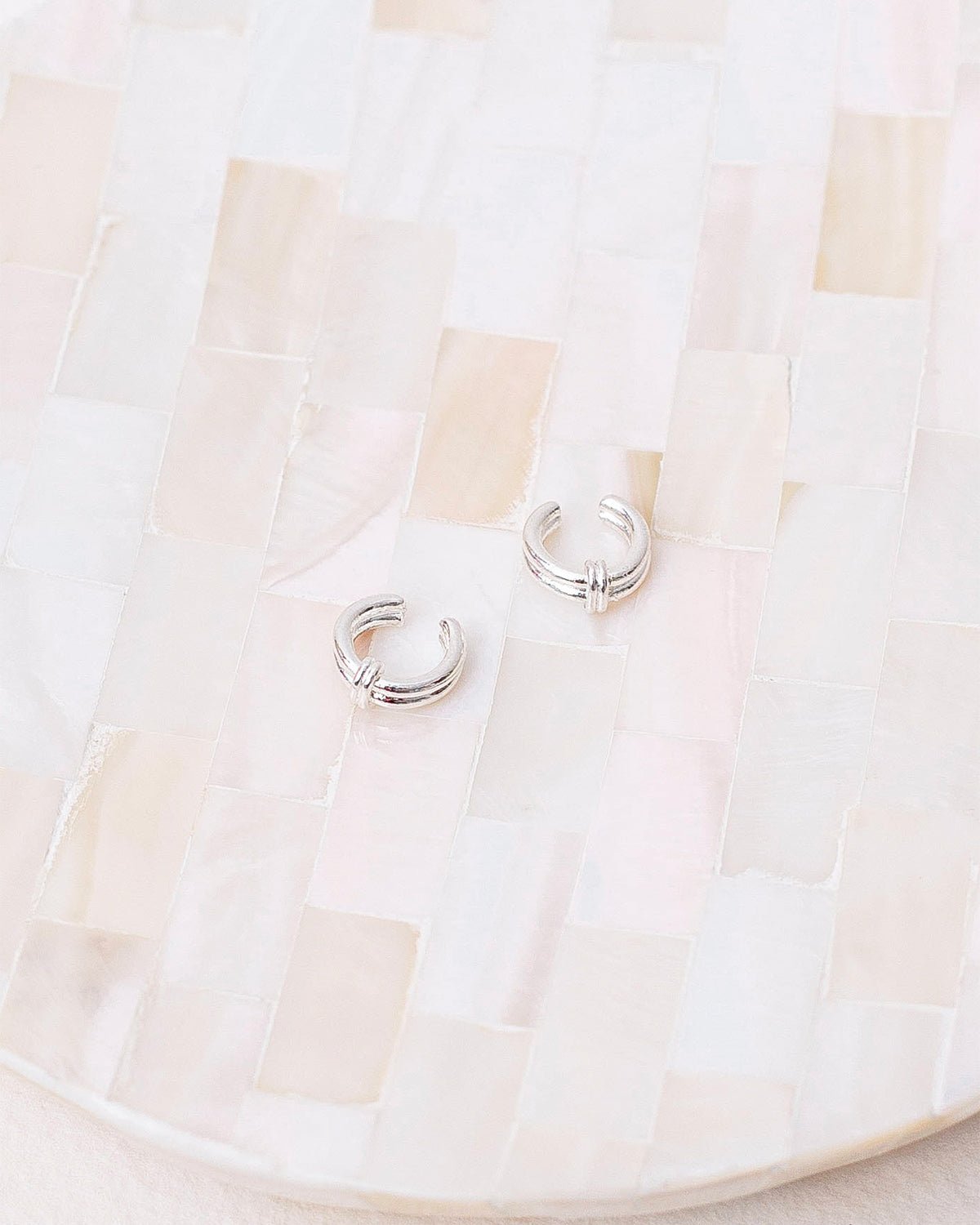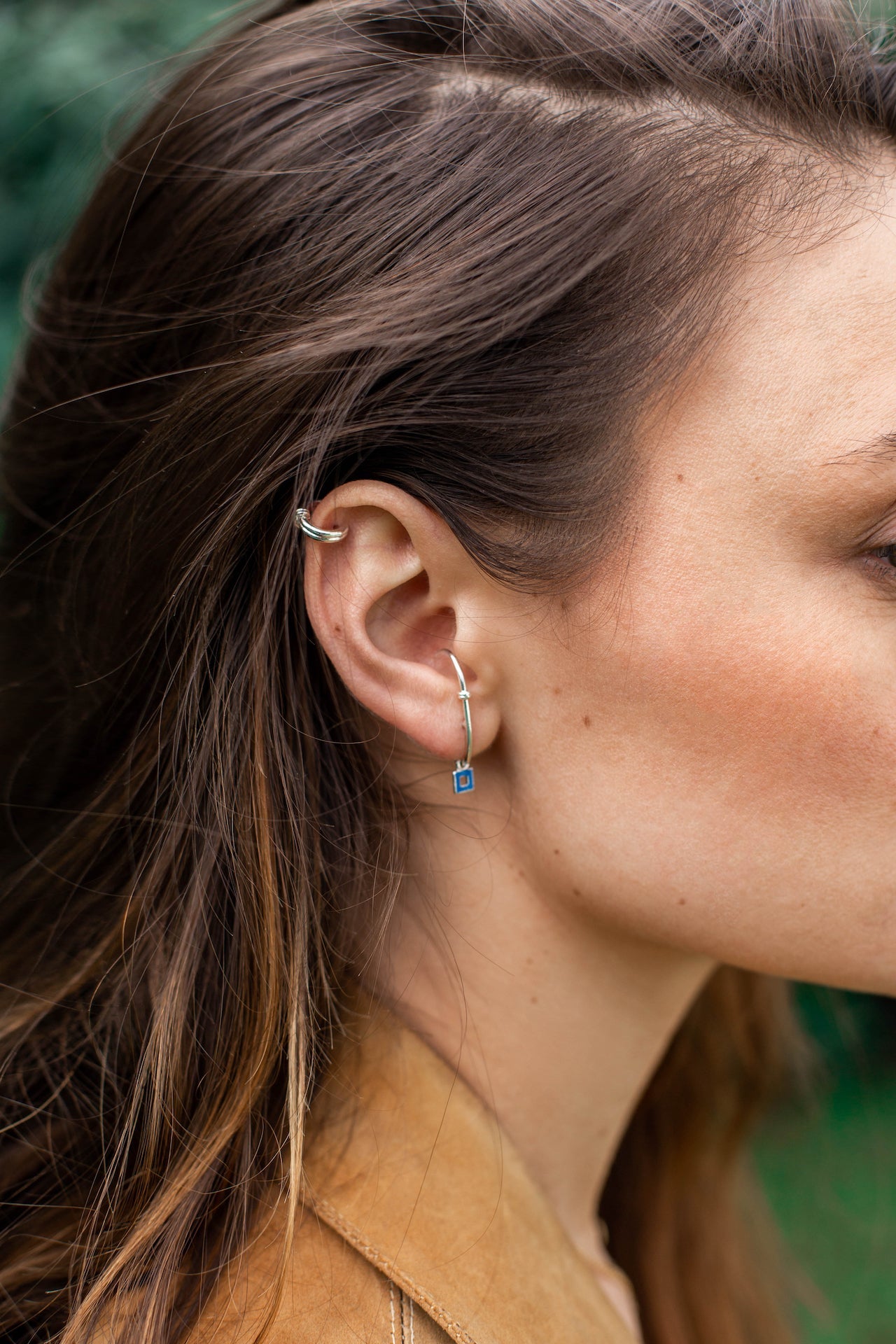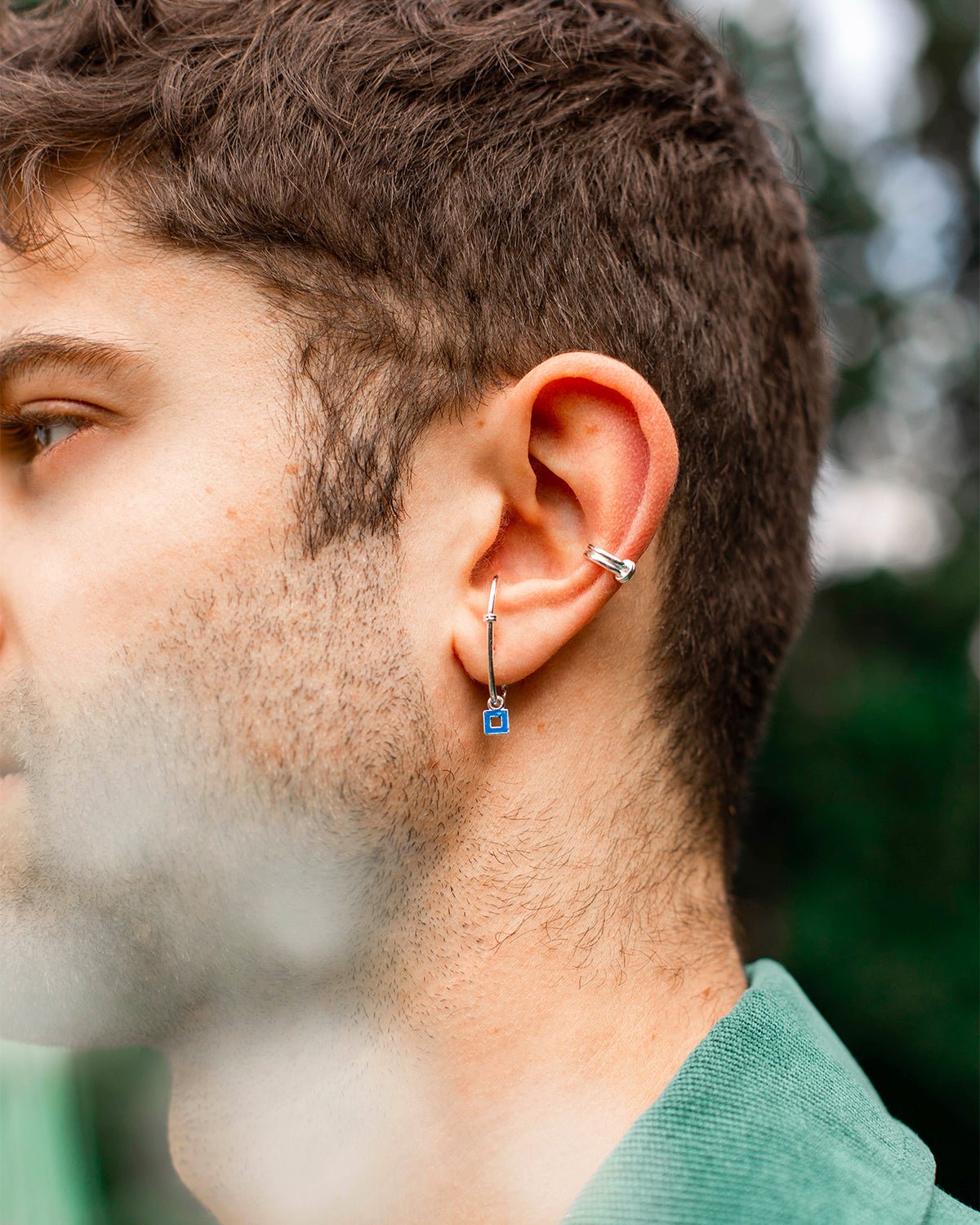 10 micron silver plated earcuff. For unpierced ears!
Our Diana earcuff has a pewter base covered with a 10 micron silver layer. You can enlarge and tighten the earcuff for better support.

Diana refers to the pond of Diane in Haute-Corse between Aléria and Tallone.

Our jewels are resistant to clear water, avoid sea water as well as cosmetics.
The silver plated resists 10 years if it is taken care of: avoid sea water, chlorinated water or even products that contain alcohol. The acidity of the skin can also alter the veneer.
FAQs

Can I put my jewelry in water?

All of our jewelry goes in clear water. Avoid sea water or cosmetic products. The acidity of the skin can also alter the gilding. We advise you to take off your jewelry to play sports.

When will I receive my order?

For orders in metropolitan France, it takes 3 to 5 working days. For international orders, the deadlines can be extended up to 10 working days.

How do I know my ring size?

We have designed a size guide with two methods to help you choose the right size. Do not hesitate to refer to it!

How do I maintain my jewelry?

For your jewelry to last as long as possible, it must be taken care of. Avoid putting it in contact with substances that can alter the gilding. You can clean your jewelry by soaking it for a few minutes in soapy water and then drying it with a cotton ball.